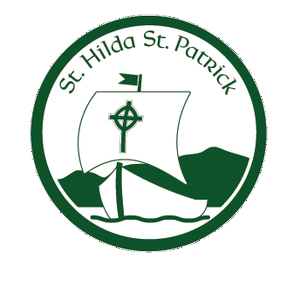 Friends,
Each of us is stewards — caretakers — of the world entrusted to us by God.
Last Sunday, we announced the beginning of a Stewardship Conversation and began considering the idea of care for the Commons in which we live.
A long time ago, people organized a good deal of community life around a Commons – a place shared by everyone. The Commons served as pasture for livestock, as a central place for community activity, a space set aside for the well being of all. It required a collective effort to keep it healthy and, I imagine, the care was provided in many small ways, day in and day out.
While not as easily identified as, for example, the Boston Commons, we, too, have a Commons — the community, people, land, and buildings of Saint Hilda and Saint Patrick. We are also embedded in a larger community — our neighbors and the many people connected to us.
During these strange pandemic times of gathering – a bit through streaming video and a bit in person – it seems like a lot of work goes unseen.
Please help us see what is often unseen! We celebrate our visible ministries and give thanks for all the stewards of them. Yet, I am sure there is far more to see. One of our members borrowed a hymnal in order to sing while attending services by streaming. This is stewardship! I received a call from one of our church neighbors who expressed concern over a motorhome parked in the parking lot with people coming and going in the middle of the night. This is stewardship! I watched someone placing new socks in the sock box. This is stewardship.
What have you seen or done in service of our Commons and of God? I am quite sure every member of our wider community is a steward in some regard, and it is our goal to acknowledge those efforts.
The conversation:
We would like to gather stories of "Stewardship of the Commons" so we can all be conscious of the good work going on to honor God's gifts to us. Three ways of doing this are:
If you have a story about something you have done or have seen others do in, around or for the good of the whole, and would be willing to share it through a short video interview, please contact me at sam@sammagill.com. One of the stewardship conversation helpers will get in touch quickly to set up an interview.

In a separate letter, I will share a phone number you can call to leave a quick note about some act – tiny as it may seem – that helps. More on that very soon!

If you would rather write a short story, please do so as soon as possible and send it to me.
Your Stewardship Connector in concert with our vicar, Fr. Joseph, and a little group of caretakers of the Commons,
Sam